THE FINAL PRODUCT FOR PHOTOGRAPHY
WHAT DO YOU GET?
We upload all of your images to PIXIESET.com. By doing this, you can share and download your images as you wish.
With your files, you can then print them from home, order prints (canvas, metal, wood, etc...), create albums, or do whatever you want to do with them.
If you booked us for a wedding you'll also receive a handful of prints inside a beautiful hand crafted wooden box.
PHOTO QUALITY AND QUANTITY?
We give you all of your photos at the highest quality. We don't give you a download limit or restrict you from accessing photos. Why would we? You paid for them! This is another practice that I see in the industry. YES, I shoot too many pictures. YES, I have to edit too many pictures. And YES, I in turn give you WAY TOO MANY PICTURES... But that's on me, not you. I'm not going to charge you extra, restrict your access, or hold your photos hostage.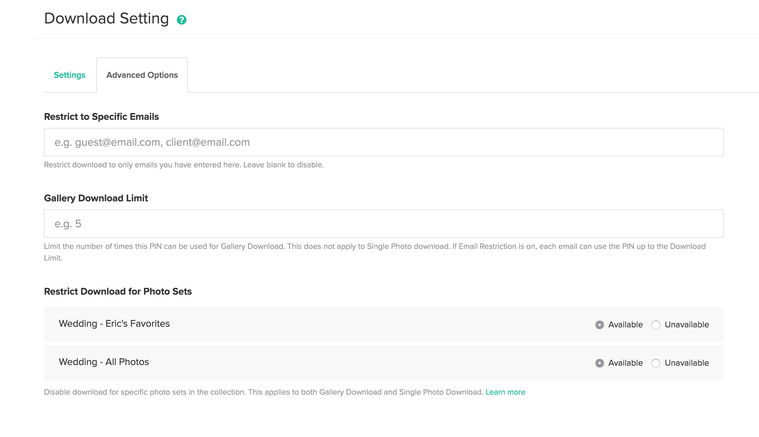 DO YOUR FILES COST $$$?
I also don't make you purchase the images (you already paid for). Interestingly enough, this is done in the industry by some and was done to one of our best friends. Their photographer held their high quality photos hostage and made them pay to download them.

As you can see, our store isn't even activated.
DO WE OFFER ALBUMS?
We don't offer photo albums. Why?... Long story short, it's to save you money. It is an industry standard to charge 3-4Xs the cost of an album. And albums are already expensive. This is why we give you all the digital copies from your wedding day. It allows you to create the album exactly how you want it to look for a fraction of the cost.

The following video explains what I'm talking about.