MORE THAN JUST OUR NAME
Perfect Love: Photo + Cinema is our name. We chose it because of many reasons. First, it just rolls off the tongue. Just say it a couple times, every time, perfection. Second, it has two words that grab your attention "PERFECT" and "LOVE". These words mean so much in todays world because both are rare separately, let alone together. Together, the words "Perfect Love" become a myth... A goal that you can't achieve... The Fountain of Youth... The Holy Grail. This idea of Perfect Love is intriguing. Third and most importantly, we are Christians and want to be able to use our company to be able to tell others about God and the perfect love we have found in Him. Our old company "Eric Horner Films", sounds like ME, ME, ME! "Hey everyone! Come and see how good I look!" - Ron Burgundy, Anchorman. That's not the impression we want to make. Below, we will explain more about what Perfect Love really is because of our God. We will explain that you actually CAN HAVE perfect love and that we are called to love EVERYONE! If this is not your cup of tea, we understand. We still love you and want to work with you! But, if you are the slightest bit interested, I encourage you to read and think about this page. As Christians, we don't want to make anyone feel "judged" or "hated", we want to show the opposite. Because we believe in the Bible and what it says, if we didn't tell you about God, it would be hateful. This page is FULL of LOVE!
- Eric & Courtney Horner
Let me start off by saying, we love and care about everyone.
We care enough to put this page on our website, even though it's not a popular move.
We care deeply about the videos and photos we take of you.
More importantly, we care about you, your marriage, and your family.
IMPERFECTION
This may come as a shock, but aside from God, we cannot have "Perfect Love". We are imperfect people, in an imperfect world, in imperfect relationships, constantly being... imperfect. But, we CAN BE LOVED PERFECTLY and we ARE LOVED PERFECTLY by the God who made and sustains us.
GOD IS LOVE

Beloved, let us love one another, for love is from God, and whoever loves has been born of God and knows God. Anyone who does not love does not know God, because God is love. In this the love of God was made manifest among us, that God sent his only Son into the world, so that we might live through him. In this is love, not that we have loved God but that he loved us and sent his Son to be the propitiation for our sins. Beloved, if God so loved us, we also ought to love one another. No one has ever seen God; if we love one another, God abides in us and his love is perfected in us.
- 1 John 4:7-12
PERFECT LOVE
It says, "if we love one another, God abides in us and his love is perfected in us." His love IS PERFECTED IN US if we love one another. We are called to love one another like Christ. "In this is love, not that we have loved God but that he loved us and sent his Son to be the propitiation for our sins." God sent his son Jesus, to die for us, that we would know Him. That is love.
GOD IS LOVE
(CONTINUED)
By this we know that we abide in him and he in us, because he has given us of his Spirit. And we have seen and testify that the Father has sent his Son to be the Savior of the world. Whoever confesses that Jesus is the Son of God, God abides in him, and he in God. So we have come to know and to believe the love that God has for us. God is love, and whoever abides in love abides in God, and God abides in him. By this is love perfected with us, so that we may have confidence for the day of judgment, because as he is so also are we in this world. There is no fear in love, but perfect love casts out fear. For fear has to do with punishment, and whoever fears has not been perfected in love. We love because he first loved us. If anyone says, "I love God," and hates his brother, he is a liar; for he who does not love his brother whom he has seen cannot love God whom he has not seen. And this commandment we have from him: whoever loves God must also love his brother.

- 1 John 4:13-21
WHAT IS LOVE
You've heard it a thousand times. Every wedding you've heard it. "Love is patient and kind; love does not envy or boast; it is not arrogant or rude. It does not insist on its own way; it is not irritable or resentful; it does not rejoice at wrongdoing, but rejoices with the truth. Love bears all things, believes all things, hopes all things, endures all things." - 1 Corinthians 13:4-7. Love is self-sacrifice. Putting someone else above yourself. Putting their wants, comfort, needs, desires, and attention above your own.
WHO WE SHOULD LOVE
EVERYONE! Literally everyone. God did not design love to only be between husband and wife (though God did design intimate love for marriage only), but God calls us to love EVERYONE. Children. Women. Men. Friends. Elderly. Homeless. Hungry. Widows. Poor. Prostitutes. Criminals. Christians. Non-Christians. Your worst enemies.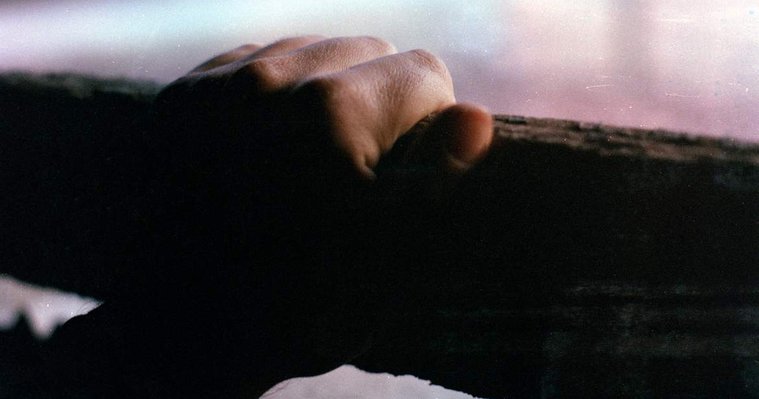 John 13:34-35
A new commandment I give to you, that you love one another: just as I have loved you, you also are to love one another. By this all people will know that you are my disciples, if you have love for one another."
Matthew 22:36-39
"Teacher, which is the great commandment in the Law?" And he said to him, "You shall love the Lord your God with all your heart and with all your soul and with all your mind. This is the great and first commandment. And a second is like it: You shall love your neighbor as yourself."
John 15:13
Greater love has no one than this, that someone lay down his life for his friends.
Ephesians 5:25-33
Husbands, love your wives, as Christ loved the church and gave himself up for her, that he might sanctify her, having cleansed her by the washing of water with the word, so that he might present the church to himself in splendor, without spot or wrinkle or any such thing, that she might be holy and without blemish. In the same way husbands should love their wives as their own bodies. He who loves his wife loves himself. For no one ever hated his own flesh, but nourishes and cherishes it, just as Christ does the church, because we are members of his body. "Therefore a man shall leave his father and mother and hold fast to his wife, and the two shall become one flesh." This mystery is profound, and I am saying that it refers to Christ and the church. However, let each one of you love his wife as himself, and let the wife see that she respects her husband.
Matthew 5:43-45
"You have heard that it was said, 'You shall love your neighbor and hate your enemy.' But I say to you, Love your enemies and pray for those who persecute you, so that you may be sons of your Father who is in heaven. For he makes his sun rise on the evil and on the good, and sends rain on the just and on the unjust.
JESUS LOVES YOU
It may sound corny. It may sound silly. You may think it doesn't matter. But it does matter and it is the GREATEST news in the whole world. The God who created the universe, who created you, who is intimately involved in your life, cares for you, and loves you. God, in His perfection loves you and me, even though we are imperfect, KNOWING that we will reject Him, KNOWING that we will not love Him as much as He deserves.
Romans 5:8
But God shows his love for us in that while we were still sinners, Christ died for us.
John 3:16
"For God so loved the world, that he gave his only Son, that whoever believes in him should not perish but have eternal life."
Please contact us if you want to know more.
We really do love and care about you. It's because we love you that we have put this page on our website.